This 154 page book is a cross-cultural guide for anyone visiting the Arabian Peninsula. Written with the Western Businessperson in mind, it is also a useful tool for government officials, military personnel, educators, or anyone else wishing to gain practical insight into the Arab social and business culture.
From this book you will learn:
Arab communication patterns
What it is like to work in the peninsula
Business and social etiquette
How to communicate effectively
How to negotiate with Arabs
Practical business tips
The book also contains:
Detailed list of country differences
List of Dos and Don'ts while you are there
Arab business proverbs
Translated common Arabic business terms
A list of useful web sites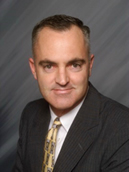 Stephen J. McGrane, MA, MBA, has ten years experience working and traveling in the Arabian Peninsula. He has taught business and International Management at Campbell University in North Carolina.
Read BookReviews...
Useful Websites for Doing Business on the Arabian Penninsula
Buy direct from thePublisher Here!